6 Benefits of Delaying Retirement
Mar 23, 2023 • Written by Paul Staib | Certified Financial Planner (CFP®), MBA, RICP®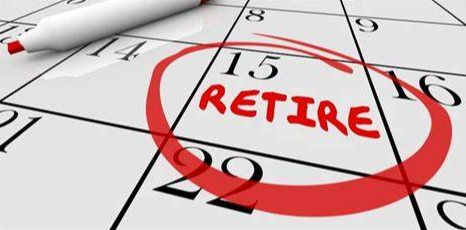 No single decision will improve pre-retirees' potential retirement security as much as continuing to work even a few more years beyond the anticipated retirement date. Appealing or not, this is usually the best option for those who come up short on retirement savings. Delaying retirement – if even for just a few years – can significantly increase the eventual retirement income. The benefits of delaying retirement are significant and impactful.
Benefits of Working Longer
1. Increased Savings
By working longer, individuals can continue to save for retirement in employer sponsored plans (i.e. 401ks) and their personal investment accounts (i.e. IRAs and taxable accounts).  These savings can be significant with the ability to make increased catch-up contributions – not to mention the potential benefits of a company matching contribution.
2. Larger Social Security Benefits
Social Security benefits are calculated based on the workers highest 35 years of wages.  By delaying retirement, individuals can increase their Social Security benefits by obtaining additional years of income history and/or increasing the wages used for the calculation.  Working longer can also enable you to increase your Social Security income by delaying your claim. Your benefit increases ~8% each year you delay, up to age 70.  For married couples, this can result in increasing your own Social Security benefits in addition to increasing both spousal and survivor benefits.
3. Reduced Retirement Risk
Delaying retirement can reduce the risk of running out of money in retirement.  This is because working longer provides additional income and allows retirement savings to continue to grow while also reducing the number of years in which you need to be reliant on your savings in retirement.
Those who continue working can contribute to their savings for a few more years, delay tapping into their investment portfolios, and reduce the number of years that their assets will have to generate income in retirement — a powerful combination
4. Continued Employer Health Insurance
Healthcare expenses are one of the major costs retirees face – and it can be especially burdensome to pay for your medical expenses if you retire prior to becoming eligible for Medicare at age 65.  Delaying retirement may allow you to remain on your employer's policy for longer, avoiding having to pay COBRA or private insurance coverage to bridge any coverage gap prior to Medicare eligibility.
5. Increased Pension
If you are eligible for a traditional pension from your employer, chances are good that the number of years you work and your income level are going to be a major determining factors in the size of your pension checks.  The longer you continue to work, the larger your pension income will be for the remainder of your life.
6. Health Benefits
There's increasing evidence that Working later in life can pay off in more than just income – Harvard Health.  Assuming the work and the work environment are major causes of stress, continuing to work may provide continued benefits such as mental stimulation and social engagement which are associated with positive health outcomes and staving off chronic disease.
Overall, working longer and delaying retirement can provide significant financial benefits that can help improve your financial security in retirement.
Paul Staib | Certified Financial Planner (CFP®), MBA, RICP®
Paul Staib, Certified Financial Planner (CFP®), RICP®, is an independent Flat Fee-Only financial planner. Staib Financial Planning, LLC provides comprehensive financial planning, retirement planning, and investment management services to help clients in all financial situations achieve their personal financial goals. Staib Financial Planning, LLC serves clients as a fiduciary and never earns a commission of any kind. Our offices are located in the south Denver metro area, enabling us to conveniently serve clients in Highlands Ranch, Littleton, Lone Tree, Aurora, Parker, Denver Tech Center, Centennial, Castle Pines and surrounding communities. We also offer our services virtually.
Paul Staib | Certified Financial Planner (CFP®), MBA, RICP®
• Written By
Filing for Social Security while your benefit is still growing sometimes makes sense. In deciding when to take Social Security,…
Paul Staib | Certified Financial Planner (CFP®), MBA, RICP®
• Written By
Take steps to reduce the stress of managing your money. With today's economic challenges, it's not surprising that a growing…