Financial Ratios: A Quick Way to Check and Monitor Your Personal Financial Health
Jul 8, 2014 • Written by Paul Staib | Certified Financial Planner (CFP®), MBA, RICP®
"Prevention is better than cure". You need to assess your fiscal health and take corrective action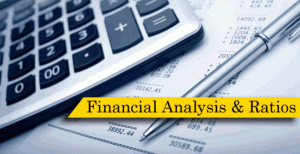 before it's too late. Financial ratios are decision making tools which tell you how good or bad your financial health is. We present some useful and easy to calculate personal finance ratios.
Why are they relevant?
Just as corporations have a set of core financial metrics by which they are measured, so too are there metrics and ratios for personal financial analysis. Everyone's personal financial situation is unique, yet personal financial ratios can be used to distill the numbers into useful and meaningful information to assess and better understand one's situation. Rather than comparing yourself with others, measure your finances against the target ratios to help keep yourself on track to achieving your financial objectives.
Ratio Trending – Tracking the progression of your ratios over time can also be extremely valuable to ensure you're heading in the right direction. Determining and monitoring these metrics over time provides you with a good snapshot and longer-term trend of what is happening in your financial lives and whether changes need to be implemented.
Personalize Them – Additionally, financial ratios need to be considered in the context of your personal situation, as the ratio targets will vary depending on where one is in life. For example, younger people should dedicate no more than 36% of gross income to pay for all debt (car payments, mortgage, student loans, revolving debts), and that should gradually decline to zero by the time you are ready to retire. A financial planner can help you set a personal target for each one of them.
The Most Important Personal Financial Ratios
The items below are a few of the key ratios to keep an eye on. For each formula, I have provided a description and a recommended target benchmark for the metric. Again, the benchmark for each metric may vary significantly based on your personal situation.
Liquidity Ratio – Measures ability to pay for current expenses using current cash (in months). TARGET: 3 – 6 months
Housing to Income Ratio – Measures how much of your income is allocated to your HOUSING expenses (expressed as a %). TARGET: < 28% of your gross income
Total Debt to Income Ratio – Measures how much of your income is allocated to ALL of your debt (mortgage, student, auto, credit cards, etc.) (expressed as a %). TARGET: < 36% of your gross income
Solvency Ratio – This is your Net Worth expressed as a number. Anything > 1 is a positive Net Worth. TARGET: > 1.0
Savings to Income Ratio – Measures your total accumulated savings with your annual gross income. TARGET: 1 – 20+ depending upon your age
Savings Rate to Income Ratio – Measures the amount of your income you are saving (expressed as a %). The higher the better. TARGET: 15% – 20%+ depending upon your age
Conclusion
The objective of the personal financial ratios is to help individuals move from a situation of having low net worth, high debt and low savings to one where they have high net worth, low debt and high savings. The target given for the each ratio is on a generalized basis to facilitate individuals to use them as a benchmark to improve their financial situation.
Paul Staib | Certified Financial Planner (CFP®), MBA, RICP®
Paul Staib, Certified Financial Planner (CFP®), RICP®, is an independent Flat Fee-Only financial planner. Staib Financial Planning, LLC provides comprehensive financial planning, retirement planning, and investment management services to help clients in all financial situations achieve their personal financial goals. Staib Financial Planning, LLC serves clients as a fiduciary and never earns a commission of any kind. Our offices are located in the south Denver metro area, enabling us to conveniently serve clients in Highlands Ranch, Littleton, Lone Tree, Aurora, Parker, Denver Tech Center, Centennial, Castle Pines and surrounding communities. We also offer our services virtually.
Paul Staib | Certified Financial Planner (CFP®), MBA, RICP®
• Written By
We pay good money to estate planning attorneys to draft trusts and wills.  We deliberate over which loved ones are…
Paul Staib | Certified Financial Planner (CFP®), MBA, RICP®
• Written By
From RMDs to student debt, the new law has something for everyone. Key Takeaways The age to start taking RMDs…