Jun 22, 2016 • Written by Paul Staib | Certified Financial Planner (CFP®), MBA, RICP®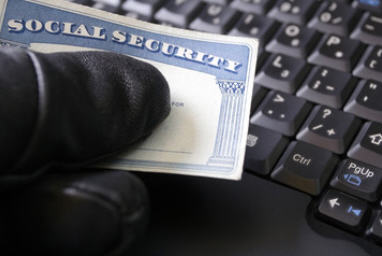 Protect Yourself From Identity Theft and Other Scams
As hard as you work to make money and as difficult as it is to save it, the last thing you want to do is lose any of it through fraud. Financial fraud is now the number one consumer complaint, and billions of dollars are lost each year to unscrupulous operators, hackers, and gangsters.
Some frauds have been around for years, yet millions of people continue to fall victim to them. A healthy dose of skepticism and a bit of caution is sometimes all it takes to protect yourself from these low-tech schemes.
Newer fraud schemes, which often use the Internet or computer software, can be more difficult to combat, but being aware of methods to protect yourself can help keep you from joining the growing list of victims.
Identity Theft – Your Worst Nightmare
The most troublesome form of fraud is identity theft, where a criminal uses your name and Social Security number to assume your identity and incur debt. Although your liability may be limited to $50 per credit card and $500 per debit card, your life can become a nightmare as you spend the next several years clearing your name and your credit. If you think it can't or won't happen to you, consider that the rapidly growing problem of identity theft has affected millions of households and cost billions of dollars.
How do thieves steal your identity? All it takes is access to personal information from old bank statements, copies of bills, credit card statements, or credit applications, which they obtain through electronic means (email scams, etc), or by low-tech methods such as digging through your trash, stealing from your mailbox, or stealing your purse. With your information in hand, creating false identification is simple using today's sophisticated computers, software, and printers.
How to Protect Yourself From Identity Theft
A little bit of caution goes a long way in protecting yourself against identity theft, and it goes beyond the basics. Most people are aware of the common tips such as not giving out your Social Security number to unknown parties, not leaving credit card receipts behind, and to avoid clicking on phishing email links, but that isn't enough. Here are ten important tips to help you protect yourself from identity theft:
Shred your documents – Consider the weekly mail that you receive. How many items have important information on them? It may be in the form of credit card offers, bank statements, investment statements, or even drivers license renewals. All of these things can expose you to identity theft. Invest a few dollars on a document shredder and make sure that you shred all of your mail and discarded documents.
Pay attention to the mail – Not only should you shred your mail once you've read it, but you should also be aware of what time of the month your bills arrive. If you know when to expect a bill and realize that it is a week late, there is cause for concern. If you know what to expect and when, you can spot a problem early on.
Consider a post office box – If a post office location is convenient for you, it may be worthwhile to sign up for a P.O. Box. This prevents identity thieves from being able to drive down your street and reach into mailboxes to snag mail with personal information.
Opt out of credit card offers – Call 1-888-5-OPTOUT (1-888-567-8688) to learn more about opting out of pre-approved credit offers that clog your mailbox. You can also opt out by visiting the Opt Out Prescreen website. Stopping the mail from ever reaching your mailbox is a great preventative measure.
Take care when creating passwords – With more and more people turning to the internet for financial services, having a good personal password policy is a must. This means creating passwords that would be impossible for someone to guess. Don't use something like your birth date, last name, dog's name, and so on. Create a strong password that is hard to crack. Generally you want to use at least 8 characters with a combination of numbers and both capital and lowercase letters.
Create multiple passwords and change them regularly – Creating a strong password isn't enough. If you use the same password for everything, if you make one careless mistake and someone gets a hold of it, all of your accounts are at risk. Have a few different passwords for different sites, and change them regularly.
Monitor your credit report – Thanks to Annual Credit Report, you are entitled to a free copy of your credit report from each of the three reporting agencies every year. Take advantage of this, and make sure that you take the time to check your reports. Look for anything that might be unusual, and make sure that all of your known lines of credit are being reported properly. Not only is this good to spot fraudulent activity, but honest mistakes can and do happen, and the sooner you catch them, the more likely you'll be to have them resolved.
Review your bank and credit card fraud policies – Not all banks and credit cards are created equal, and some may have better fraud policies than others. Do they have something in place that will automatically detect potential fraudulent activity, or is it up to you to find and report a problem? How much are you liable for in the event there is fraudulent activity on your account? If you know what to expect before anything happens, you won't be in for a nasty surprise after the fact.
Be aware of online phishing scams – Not only are you bombarded by regular mail, but your e-mail inbox is constantly being filled with messages from legitimate senders and scammers alike. Unfortunately, the fraudsters have gotten pretty good at tricking people into thinking an email is legitimate when it really isn't. The most common example is when you receive an email that looks like it is from your bank or other online service you use and they request you click a link to update some information on your account. Never follow those links, and when in doubt, go to the website directly and login there as you normally would.
Only keep the essentials in your wallet or purse – One of the biggest mistakes people make is carrying more sensitive information than need in their wallet or purse than needed. Never, ever, carry your social security card with you. If you happen to misplace your belongings and someone picks them up and has that number with your name and/or address, you are in big trouble. This goes for other items that you don't need on a daily basis. For example, if you know you won't be writing any checks, don't carry the checkbook.
Paul Staib | Certified Financial Planner (CFP®), MBA, RICP®
Paul Staib, Certified Financial Planner (CFP®), RICP®, is an independent Fee-Only financial planner. Staib Financial Planning, LLC provides comprehensive financial planning, retirement planning, and investment management services to help clients in all financial situations achieve their personal financial goals. Staib Financial Planning, LLC serves clients as a fiduciary and never earns a commission of any kind. Our offices are located in the south Denver metro area, enabling us to conveniently serve clients in Highlands Ranch, Littleton, Lone Tree, Aurora, Parker, Denver Tech Center, Centennial, Castle Pines and surrounding communities. We also offer our services virtually.
Paul Staib | Certified Financial Planner (CFP®), MBA, RICP®
• Written By
Only employees will receive a W-2; if you're among the growing ranks of people working in the "gig economy," you'll…
Paul Staib | Certified Financial Planner (CFP®), MBA, RICP®
• Written By
The human brain is not a rational economic actor. When faced with uncertainty, even the best investing minds may throw…