Jun 19, 2016 • Written by Paul Staib | Certified Financial Planner (CFP®), MBA, RICP®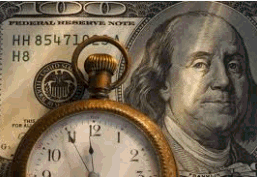 A Question of Time
No one can predict the market's biggest gains, so staying invested is your best option.
One of the most common questions I hear from investors is whether it's a good time to get in or out of the markets. Even for experienced investors, this question might be top of mind when markets are volatile, as they have been recently.  Likewise when a bull market is extending to a historic high.
Temporary setbacks in pursuit of our investing goals can be unnerving. And yet, study after study has confirmed that successfully timing the markets ups and downs is almost impossible.
For example, when comparing a hypothetical investor who invested $2,000 a year for 20 years, a study found that investing consistently on the first day of each year, regardless of the market conditions, generated some of the best returns. Only a hypothetical investor with perfect timing – that is, one who waited until the market hit its lowest level of the year before investing – did slightly better.  Of course, it's highly unlikely anyone would be able to do that consistently for 2 years, let alone over 20 years.
Timing the market is difficult because in any given year, the biggest gains tend to be randomly concentrated in just a few days. For example, the S&P 500 Index delivered a 13.7% return in 2014.  Missing just the top 10 days in the market that year would have resulted in a loss of 3.1% – worse than the 0.03% return you would have earned from three-month T-bills.  That's why if anyone tells you they can time the market, you should hold on tight to your wallet.
As difficult as it can be to endure the market's gyrations, I encourage you to keep the big picture and your long-term goals in mind. Your portfolio's ups and downs are influenced by your investments' level of risk – which is why it is so important to factor in personal risk tolerance.  As we approach mid-year, it's a perfect time to take a fresh look at your portfolio.  That way you'll have greater peace of mind through all the market's inevitable twists and turns.
Paul Staib | Certified Financial Planner (CFP®), MBA, RICP®
Paul Staib, Certified Financial Planner (CFP®), RICP®, is an independent Fee-Only financial planner. Staib Financial Planning, LLC provides comprehensive financial planning, retirement planning, and investment management services to help clients in all financial situations achieve their personal financial goals. Staib Financial Planning, LLC serves clients as a fiduciary and never earns a commission of any kind. Our offices are located in the south Denver metro area, enabling us to conveniently serve clients in Highlands Ranch, Littleton, Lone Tree, Aurora, Parker, Denver Tech Center, Centennial, Castle Pines and surrounding communities.
Paul Staib | Certified Financial Planner (CFP®), MBA, RICP®
• Written By
Among the numerous provisions of the massive aid package, the Coronavirus Aid, Relief, and Economic Security Act or CARES Act,…
Paul Staib | Certified Financial Planner (CFP®), MBA, RICP®
• Written By
Paul Staib, Principal of Staib Financial Planning, LLC, has earned the Retirement Income Certified Professional® (RICP®) professional designation from The…