You've Accumulated a Nice Nest Egg. Now Simplify It.
Jun 28, 2015 • Written by Paul Staib | Certified Financial Planner (CFP®), MBA, RICP®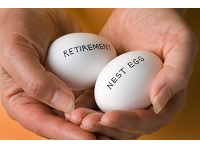 After a lifetime of investing, your portfolio may be an unwieldy mess. Fix that now.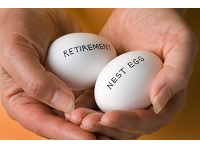 When you're investing for retirement, you have a single focus: building a nest egg large enough to support you for decades. But as you close in on your goal, you'll have to tackle a more complicated problem. How will you manage your money as you age – and what happens if you can't do it yourself?
Face it, once you reach retirement, you'll want to spend time traveling or volunteering; double-checking your asset allocation probably isn't on your bucket list. You also need to consider what could hamper your ability to manage your money well. Studies show there's a growing risk of cognitive decline as we age, yet we are increasingly confident of our abilities, which is a dangerous combination.
At the same time, your finances may be more unwieldy than ever. As retirement accounts grow, so does the tendency to load up on lots of different investments. According to the Investment Company of America, 36.4% of accounts with account balance greater than $200k have 11 or more investments, compared with just 11.5% of account with a balance < $100k. Plus you and your spouse may also have taxable accounts and far-flung former workplace plans. In fact, I've had clients who completely lost track of old 401(k)s.
So start streamlining. Here's how:
Consolidate your accounts and custodians: Transfer everything to a single low-cost brokerage. This strategy will make it easy to monitor and manage your investments, as well as create an income stream; once you know how much you need to live on every month, you can arrange to have that amount automatically deposited in your bank account. At age 70½, when required minimum distributions kick in, that calculation will be easier if your IRAs are in one place. And with higher balances you may pay lower fees and qualify for free or low-cost advice.
Consolidate your investments: As you shift your IRAs and other funds into a single brokerage, trim your holdings too. You don't need a dozen investments to be well-diversified, and fewer investments will be easier to manage. Just four or five broad based investments may be enough. You may face a tax bill if you sell a taxable fund in order to consolidate (see if you can offset that with an investment loss). But if you own a poor performer, perhaps one charging a high expense ratio, you may be better off selling and moving that money to a lower-cost investment.
Paul Staib | Certified Financial Planner (CFP®), MBA, RICP®
Paul Staib, Certified Financial Planner (CFP®), RICP®, is an independent Fee-Only financial planner. Staib Financial Planning, LLC provides comprehensive financial planning, retirement planning, and investment management services to help clients in all financial situations achieve their personal financial goals. Staib Financial Planning, LLC serves clients as a fiduciary and never earns a commission of any kind. Our offices are located in the south Denver metro area, enabling us to conveniently serve clients in Highlands Ranch, Littleton, Lone Tree, Aurora, Parker, Denver Tech Center, Centennial, Castle Pines and surrounding communities. We also offer our services virtually.
Paul Staib | Certified Financial Planner (CFP®), MBA, RICP®
• Written By
Pre-retirees and new retirees concerned about today's markets can take steps to protect themselves. The current market rout has been…
Paul Staib | Certified Financial Planner (CFP®), MBA, RICP®
• Written By
You probably get an annual physical. Your doctor will ask about your concerns, take your blood pressure, perform other basic…